If you've tried eliminating added sugar from your diet, you know that it seems to creep its way into everything. One of the biggest culprits? Dressings, marinades, and sauces.
Instead of ruining your gorgeous salads with globs of sugary sauce, try these 10 sugar-free salad dressings instead. Not only are they free of added sugar in its most overt forms, but they're also free of sugar in its other, sneakier forms, like corn syrup, molasses, or even honey and agave.
For those following either of BODi's nutrition plans:
Portion Fix – Remember to use your orange container.
2B Mindset – Stick to the accessories guidelines and dilute if necessary.
Also, look for dressings that are not only low in/free of added sugar, but that are oil-based, as well. Dressings made from avocado or extra-virgin olive oil are ideal. Finally, seek dressings that are free of artificial ingredients and preservatives.
1. Sistry Foods Jalapeño Cilantro
Checking all of the trendy dietary boxes, this zesty salad dressing with herbs and spices packs plenty of kick! Almond milk and avocado oil add creaminess and healthy fat, while apple cider vinegar adds flavor and a number of health benefits, including supporting healthy blood sugar. It does contain 1 gram of sugar, which occurs naturally.
Get it at Sistry Foods.
2. Primal Kitchen Green Goddess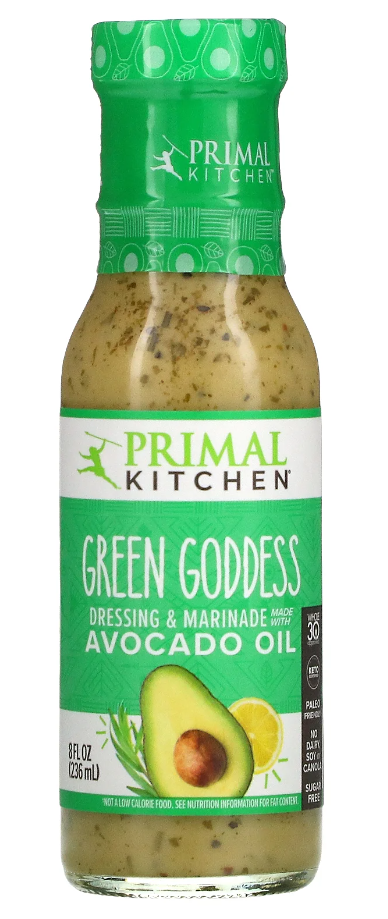 Made with avocado oil, apple cider vinegar, dijon mustard, and tons of herbs and spices, this green goddess dressing has no added sugar and only 1.5 grams of saturated fat.
Get it at iHerb.
3. Lemonette Sesame Tahini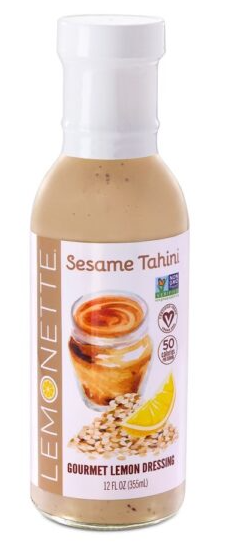 Made with tahini, lemon juice, garlic, spices, and sesame seeds, this clean dressing has only 50 calories and no added sugars per serving. Shop Lemonette's other amazing flavors — they're all canola oil- and sugar-free!
Get it at Lemonette Dressings.
4. Primal Kitchen Ranch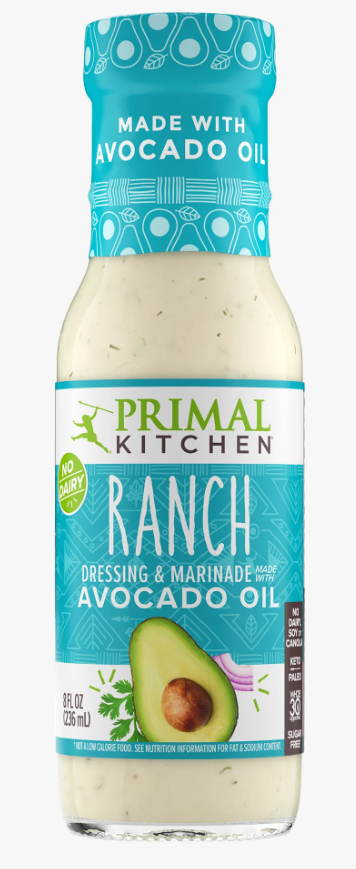 This avocado oil-based ranch dressing and marinade can fit into pretty much any non-vegan nutrition philosophy. It's also free of any dairy, added sugar, gluten, and soy. Rich and flavorful, it's made with organic garlic, onion, dill, cage-free organic eggs, nutritional yeast, black pepper, and chives.
Get it at Primal Kitchen.
5. Tessemae's Organic Lemon Garlic Dressing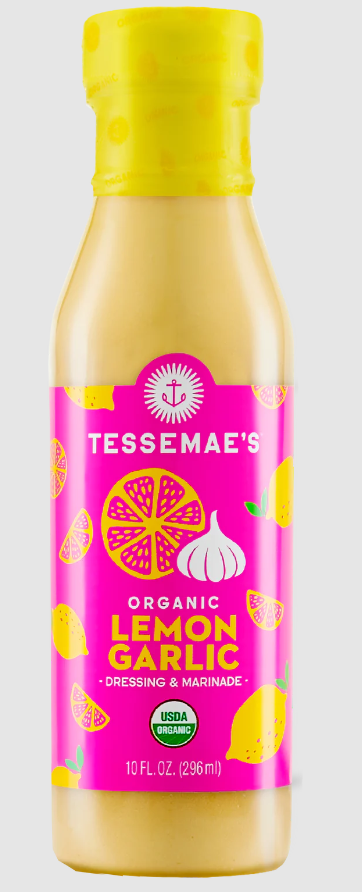 This is a refreshing, light, and truly delicious addition to any salad or bowl. It also makes a great sugar-free marinade for chicken! For some other specs, it also jives with paleo, gluten-free, dairy-free, kosher, and vegan diets.
Get it at Tessemae's
6. Primal Kitchen Greek Vinaigrette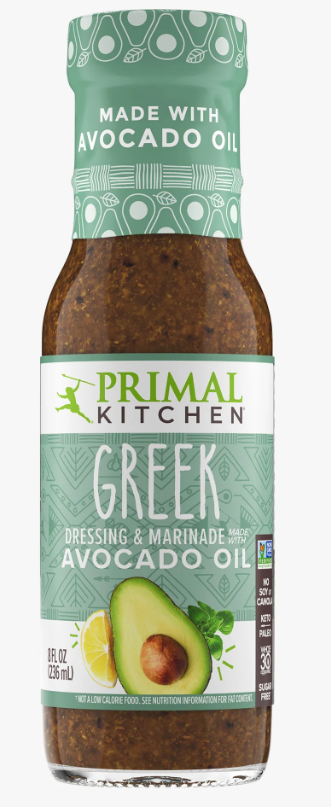 Made with avocado oil, organic oregano and organic black pepper, this tangy sugar-free dressing is compatible with a range of dietary approaches. Drizzle it on a salad for an herby flavor addition, or use it as a flavorful meat marinade.
Get it at Primal Kitchen.
7. Mother Raw Caesar Dressing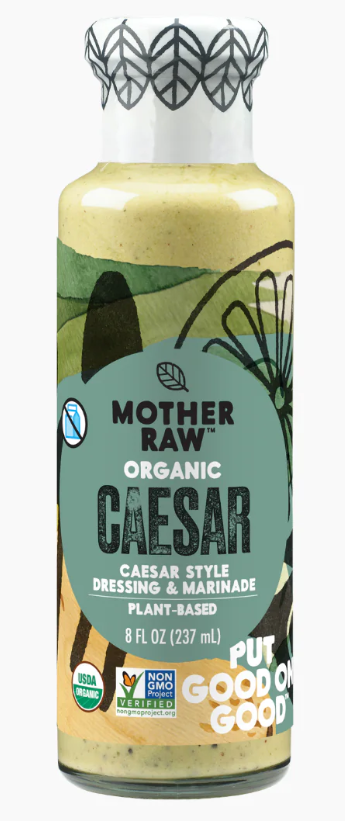 Rich and creamy, this dairy-free, gluten-free, organic, plant-based Caesar dressing is a mix of cold-pressed extra-virgin olive oil, lemon juice, capers, and delicious garlic. Put it on salads and wraps, or use it as a marinade!
Get it at Mother Raw.
8. The New Primal Carrot Ginger Dressing

Spice things up with this vegan dressing that features zesty ginger root. It's also made with carrots, apple cider vinegar, tahini, sea salt, extra-virgin olive oil, and garlic powder. Plus, this sugar-free salad dressing only has 10 calories per serving!
Get it at The New Primal.
9. Tessemae's Pantry Classic Italian

This savory, organic classic Italian dressing features all the classic herbs and spices you love, without the added sugar. With red wine vinegar and fresh lemon juice, you can also use this as a sugar-free marinade for chicken or fish!
Get it at Tessamae's.
10. DIY Creamy Avocado Dressing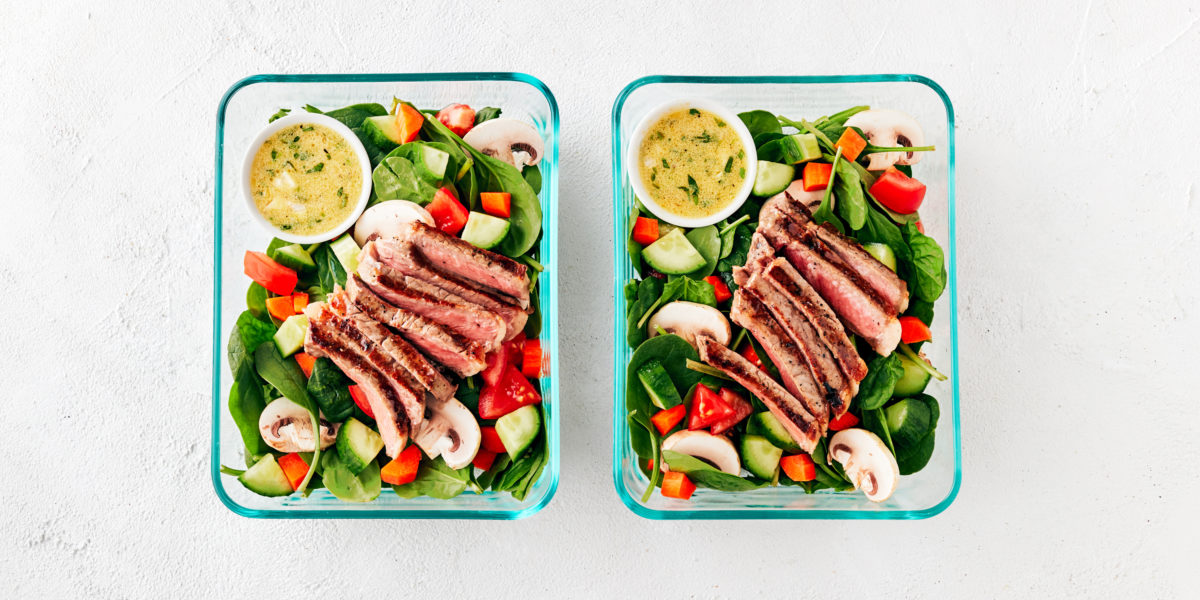 If you have the time, make your own salad dressing! It's simple to do, and nothing beats truly fresh flavors on top of a salad. This homemade dressing is made with avocado, Greek yogurt, fresh lemon juice, and parsley. It's fresh, silky, and contains just 1 gram of naturally occurring sugar.
Get the recipe here.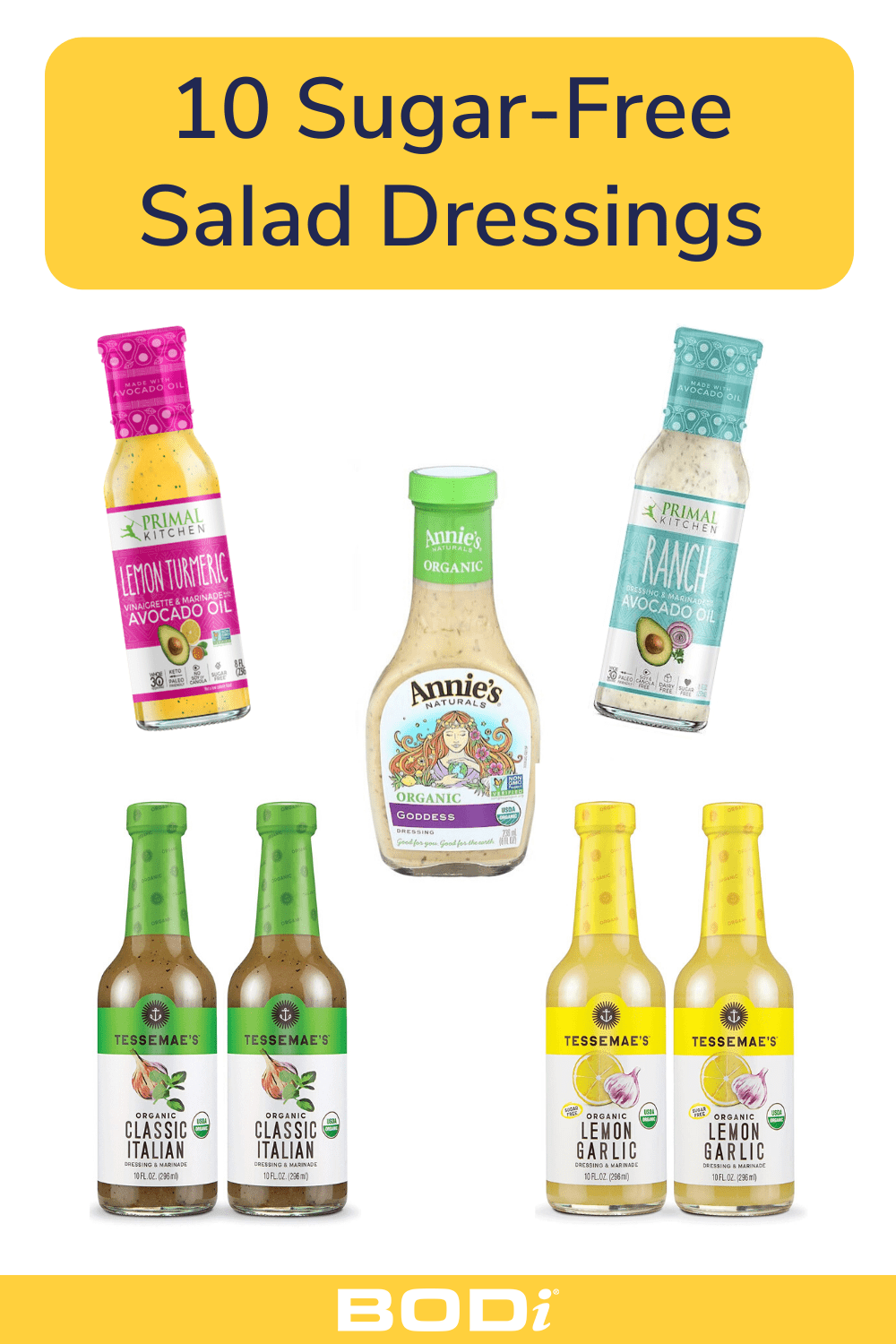 Credit : Source Post