If you're avoiding kombucha because you don't think it tastes good — well, you probably haven't tried the best kombuchas.
Sure, "booch" is made from a yeast and bacteria colony (known as a SCOBY) that looks like a baby alien, and its tartness can be an acquired taste for some people, but there are some amazing flavors out there.
And if science eventually supports all of kombucha's purported health benefits, that'll simply be a bonus. So before you swear off kombucha, here are 10 of the best-tasting brands you should try.
1. GT's
Taste-wise, GT's Enlightened Synergy Trilogy is hard to beat.
With touches of lemon, raspberry, and spicy ginger, it's the perfect balance of tart and tangy — not to mention seriously refreshing.
If you love green juice, you may also want to try the Kombucha Multigreen, which tastes like a sweeter, fizzier version of a wheatgrass shot and contains algae, spirulina, and chlorella.
2. Rowdy Mermaid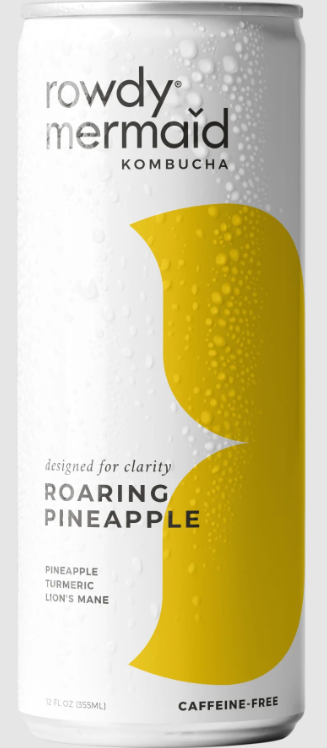 Despite how popular kombucha has gotten over the years, Rowdy Mermaid has found a way to differentiate themselves in the market. Their uniquely flavored varieties are brewed with sustainably sourced ingredients and infused with botanicals, roots, and mushrooms.
Try their Roaring Pineapple with Lion's mane mushroom, Savory Peach with thyme, or their Rowdy Belly with fenugreek and turmeric.
3. KeVita Master Brew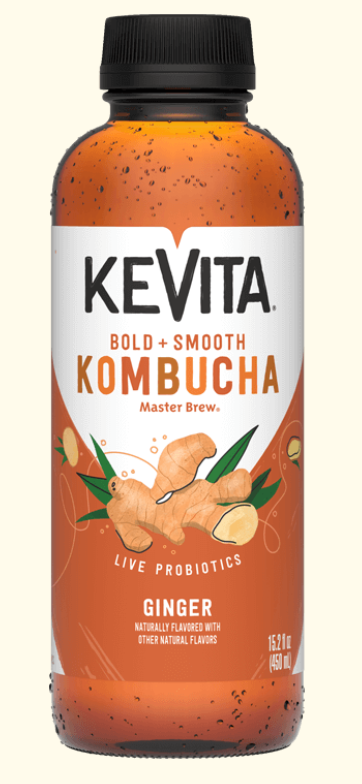 Spice lovers, rejoice. KeVita Master Brew Ginger tastes like a cocktail of iced tea and ginger beer, with the perfect amount of ginger bite — plus, you get the tummy-soothing benefits of ginger.
If you're weirded out by the SCOBY chunks found in many kombuchas, you'll love KeVita's "no floaties" filtration process.
4. Nova Kombucha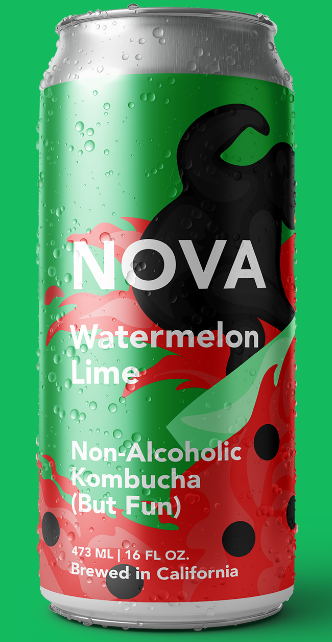 Nova offers three types of kombucha that makes it less of a drink and more like a lifestyle.
They serve tasty flavors of alcoholic, non-alcoholic, and even "high-performance" kombucha while being 100% natural, vegan, and gluten-free.
Try yummy Guava Mint or Mango Pineapple for traditional Kombucha or one of their nine alcoholic flavors.
Their high-performance options include a pre-workout kombucha that contains energizing caffeine and a post-workout kombucha that provides electrolytes.
5. Better Booch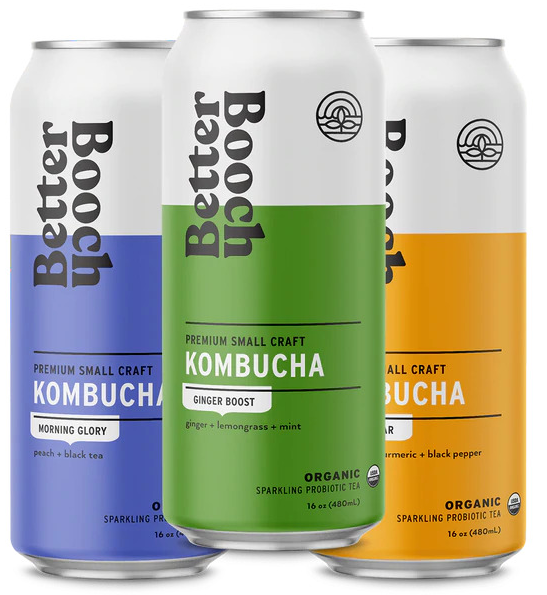 Better Booch started as a homemade operation run by a brother-sister duo. They continued to work with a chef, a microbiologist, and a chemist to create amazing kombucha for all to enjoy.
With so many delicious flavors that you can buy individually or in variety packs, you're sure to find your favorite 'Booch.
They've got everything from a strong Ginger Boost with lemongrass and peppermint to a crisp and refreshing Citrus Sunrise!
6. The Kombucha Shop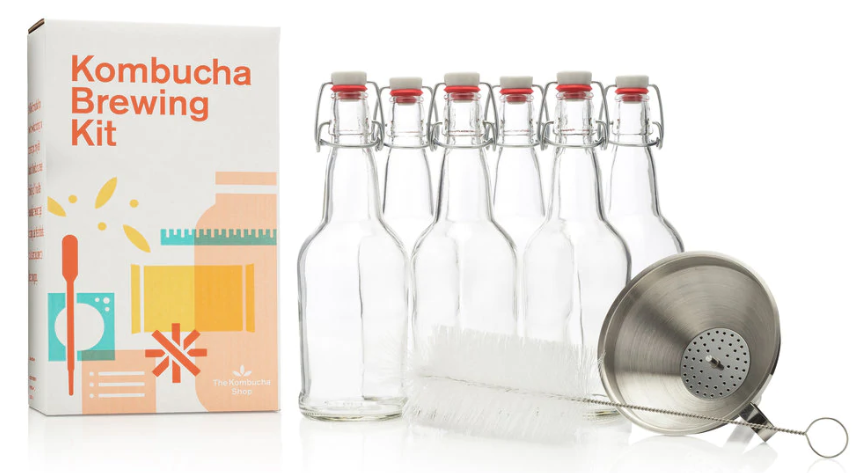 If you're the DIY type, The Kombucha Shop's easy starter kits help you learn how to brew your own amazing kombucha at home.
They've got everything from bottles and heat wraps to flavoring and and cultures.
Try the Deluxe Kombucha Brewing Kit, which comes with a one-gallon kombucha brewing kit, six swing top bottles, a bendable bottle brush, a stainless steel funnel, and a strainer set.
7. Holy Kombucha

If you're a fan of more balanced kombuchas that skew slightly vinegar-y, Holy Kombucha is a must-try. With organically sourced ingredients that make up nine different flavors like Strawberry Yuzu and Green Apple Ginger, each bottle is non-GMO, gluten-free, and vegan.
They even brew an award-winning tepache, which they call kombucha's "bubbly cousin" from the Nahua people of Central Mexico.
8. Wild Bay Kombucha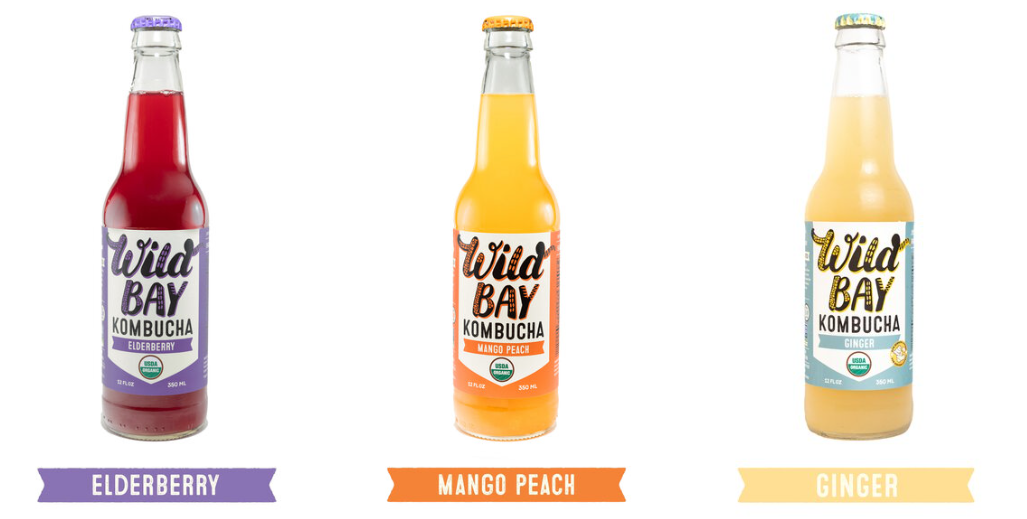 Putting a modern spin on a family recipe, Wild Bay Kombucha strives for a perfectly balanced taste by using fruits, herbs, and spices that complement the natural tartness of kombucha. Among the 11 flavors they offer, the Elderberry is a fan favorite.
They also donate a portion of their sales to the Chesapeake Bay Foundation to help support its efforts to protect the watershed and forms of life it sustains.
9. Humm Kombucha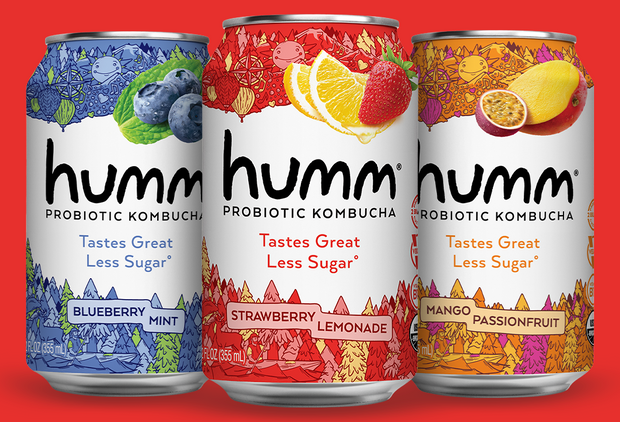 Humm Kombucha started as a door-to-door delivery service by the "Kombucha Mama," but it has since evolved into a brand with 20 different flavors that you can find in supermarkets across the US. With Whole30-approved and traditional options for your personal needs and preferences, Humm has health and flavor in mind.
Their Original kombucha contains organic juices and organic cane sugar (so it requires refrigeration) and comes in 12 different flavors. They range from traditional tastes like Ginger and Blackberry to bolder ones like Hopped Grapefruit and Magical Lemon Cupcake.
10. Forage Kombucha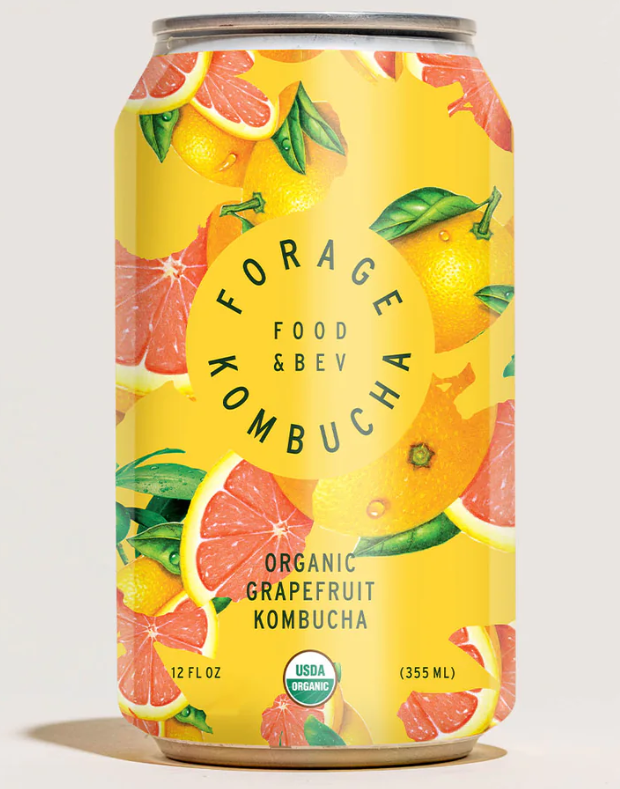 Forage Kombucha calls themselves the "gateway to kombucha" with their carbonated drinks that are more akin to sparkling water. But rest assured, each (beautiful) can comes with gut-healthy probiotics and a blast of flavors, like Raspberry, Peach, and Jasmine Rose.

If you find yourself struggling to look past the strong kombucha flavors of other brands, Forage Kombucha might be what you're looking for.



Credit : Source Post