In the past, if you wanted to indulge your taste for a brew but had sworn off alcohol, your choices were sadly lacking. But with the explosion in craft brewing, non-alcoholic beers are enjoying a renaissance.
Now, top breweries are using their in-depth knowledge of alchemy between hops, malts, and grains to make truly tasty near-beers. Of course that doesn't eliminate the role of moderation.
"While these beers may be void of alcohol and therefore not as harsh on the body, it's probably not a good idea to make it a staple of your diet since the liquid calories can still add up," says BODi Senior Nutrition Manager Krista Maguire, RD.
Choosing healthier drinking options can help you reach your fitness goals, but even non-alcoholic beers (or cocktails) can't replace nutritious whole foods. However, having one or two most likely won't derail you.
And if you're looking to squeeze some benefits out of happy hour, know that alcohol-free beer may actually be hydrating as opposed to its alcoholic cousin; some companies even add electrolytes that could help post-workout.
1. Athletic Brewing Co. All Out Stout
Stout lovers rejoice! You can finally satisfy your dark beer cravings without hosting a hangover. Pours with a nice foamy head and offers notes of chocolate and roasted coffee, with the typical but often-unexpected light body that the best stouts achieve.
Learn more at Athletic Brewing.
2. Partake Brewing Pale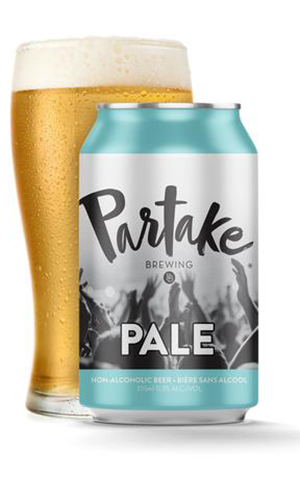 With a light amber body, this fruity and floral NA tribute to the classic pale ale is refreshing and tasty. Mellow hops come through initially and follow with pine notes and a bit of bitterness.
Learn more at Partake Brewing.
3. Samuel Adams Just the Haze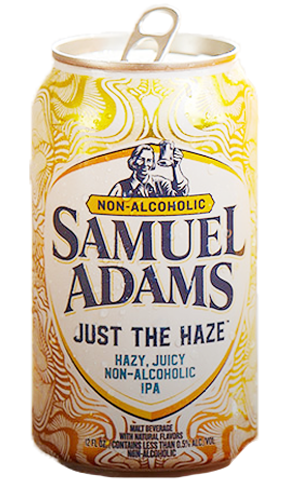 Two years researching the top NA beers in the world led craft beer giant Sam Adams to this juicy IPA. Stacked with four types of hops, this smooth quaff pours with a deep head and golden haze and drinks with notes of tart citrus and sweet tropical fruit.
Learn more at Samuel Adams.
4. BrewDog Nanny State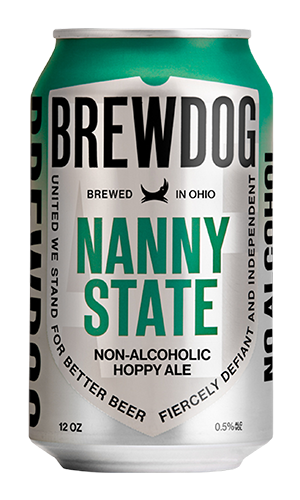 This dark amber pour is perfect for the waning winter, as it offers flavors of roasted nuts mixed with a mild-but-insistent smoked peat flavor. The beer gives off a decidedly malt-forward sensation as it's brewed with a bill of eight different malts.
Learn more at Brewdog.
5. Coors Edge

Sometimes you just want your NA beer to be mild, inoffensive, and reminiscent of the days when beers were just… beers. This offering from Coors doesn't disappoint, as it pours with that classic light straw color and has a crisp barley bite followed by a bit of sweetness.
Learn more at Coors Edge.
6. Erdinger Non-Alcoholic

This German-style weissbier pours with a clear golden color and smells of cereal and crackers. Those breadbasket notes follow in with your first sip, bringing grain, wheat, and more cereal to your palate. Light malt and hops notes also appear.
Learn more at Erdinger.
7. Heineken 0.0

Like a regular Heineken, this NA version gives off a bit of a skunky aroma when opened. But it redeems itself with more overpowering smells of grass and lemony hops. Taste notes include a light sweetness with biscuit and cracker tendencies along with some light bitterness.
Learn more at Heineken.
8. Brooklyn Brewery Special Effects Hoppy Amber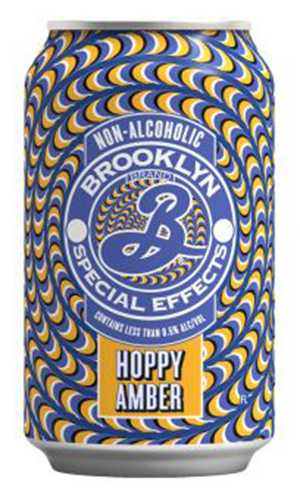 This hop-forward brew pours with a coppery tone and leaves a nice white head. Aromas that appear are classic IPA, with a mash-up of caramel and citrus. The taste is on-point, too, giving complex notes of malt, orange, licorice, and little to no bitterness.

Learn more at Brooklyn Brewery.

Warning: There's a chance there's still some alcohol in your NA beer.

A word of caution to those trying to completely cut alcohol. Near-beer is usually just alcoholic beer with the hooch removed, often leaving residual alcoholic content.

Beer can still be called "non-alcoholic" with 0.5% alcohol by volume, or ABV, so beware that unless a beer explicitly says it has 0% alcohol, a small amount will likely be sloshing around in the suds.

That said, here are some of the best non-alcoholic beers, in no particular order.



Credit : Source Post