Brittany Barreto, Ph.D., is a podcaster, an entrepreneur, and a molecular and human geneticist. (In other words, she's really smart.) Read her column here each month to learn about what's happening in the world of technology and innovation in women's health.
Susan hadn't felt like herself for months. She was exhausted, with a thick veil of brain fog no coffee could shake. Her appetite was off, and she was having intense cravings. The sex life she once enjoyed with her husband seemed like a lifetime ago.
"And on top of all that, I had acne! That was the final straw. I felt like I was going through puberty and that's when I thought, maybe it's hormones?" she said.
Susan then purchased an at-home urine-based hormone test from the femtech company Feminade. The results of her test revealed that her estradiol, a form of estrogen, was extremely low. Her Feminade health coach walked her through the report and suggested a food, sleep and vitamin regimen. Within two weeks, Susan felt revived and her Feminade reports showed normal levels of estradiol.
Susan's success with her Feminade reports is a good example of one of the latest trends in women's health innovation: at-home testing for health conditions and common infections that occur in women. Like Susan, many women want to take their health into their own hands and appreciate the convenience of at-home testing and telehealth visits. Since the pregnancy test first hit the market in 1978, at-home healthcare tests have risen dramatically in both popularity and accuracy. Also great news: Several of the testing kits available today have been created by women.
Here's a look at a few of the latest ways that prevention and screening are becoming easier for women because of other women.
(Photo/Courtesy of Feminade)
Stix
Women often sense when something is off in our bodies. This is especially true when it comes to the vulva (the area around the vagina). Some itchiness or a small amount of discharge is all it takes for most of us to suspect a yeast infection. If you have one, then you need an antifungal medication. And, unless it's your first yeast infection, you can just go buy that on your own. But sometimes the same symptoms mean you have bacterial vaginosis (BV) or a urinary tract infection (UTI) and you need an antibiotic, which would require a healthcare provider. So how can you tell?
Stix offers at-home test strips for UTIs and vaginal pH (which can indicate a yeast infection), empowering women to screen themselves at home and seek treatment with confidence. The urine or vaginal swab tests are easy to use and clinically tested, and offer an instant answer. Oh — and did I mention kits are $15 with overnight delivery options?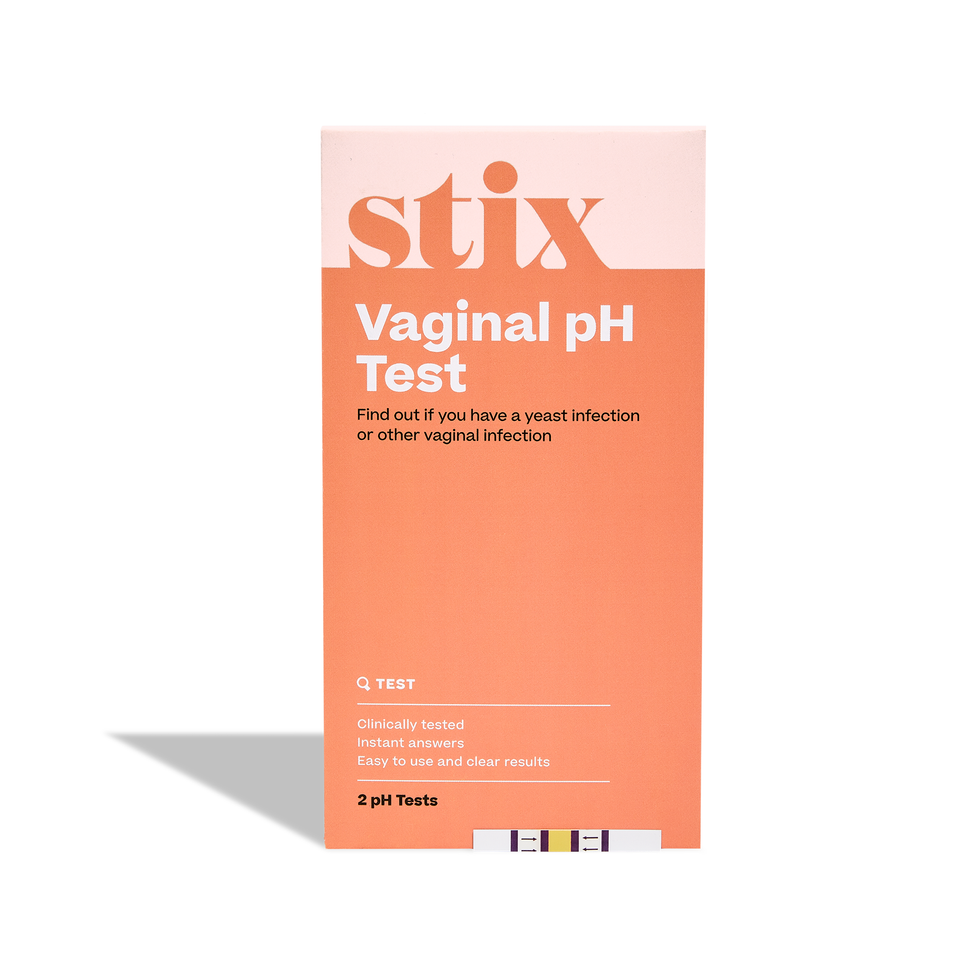 (Photo/Courtesy of Stix)
Juno Bio
If you're a data nerd like me or are seeking an answer to recurrent vaginal infections, then having your full vaginal microbiome — the bacteria that live in your vagina — sequenced may be the right test for you.
Juno Bio offers a simple at-home vaginal microbiome testing kit. After you receive the kit in the mail, you just swab the inside of your vagina and mail the sample back to the company. Scientists analyze the microbiome genetic material, including all the bacteria, yeast and viruses on the swab. The results show which microbes are present and how much of them are there — which is just as important.
In fact, imbalances in the vaginal microbiome have been linked to more than 30 health conditions. Pelvic inflammatory disease, preterm birth and the likelihood of a successful in vitro fertilization (IVF) cycle can all be predicted from vaginal microbiome data.
Hana Janebdar, the founder of Juno Bio, said antibiotics and unprotected sex are two common causes of an imbalanced vaginal microbiome. But when it turns into something that keeps coming back, it's often because the health condition or infection is not diagnosed or treated soon enough. "Getting it right is really, really important because there's not much you can do when your vagina is on fire," she said.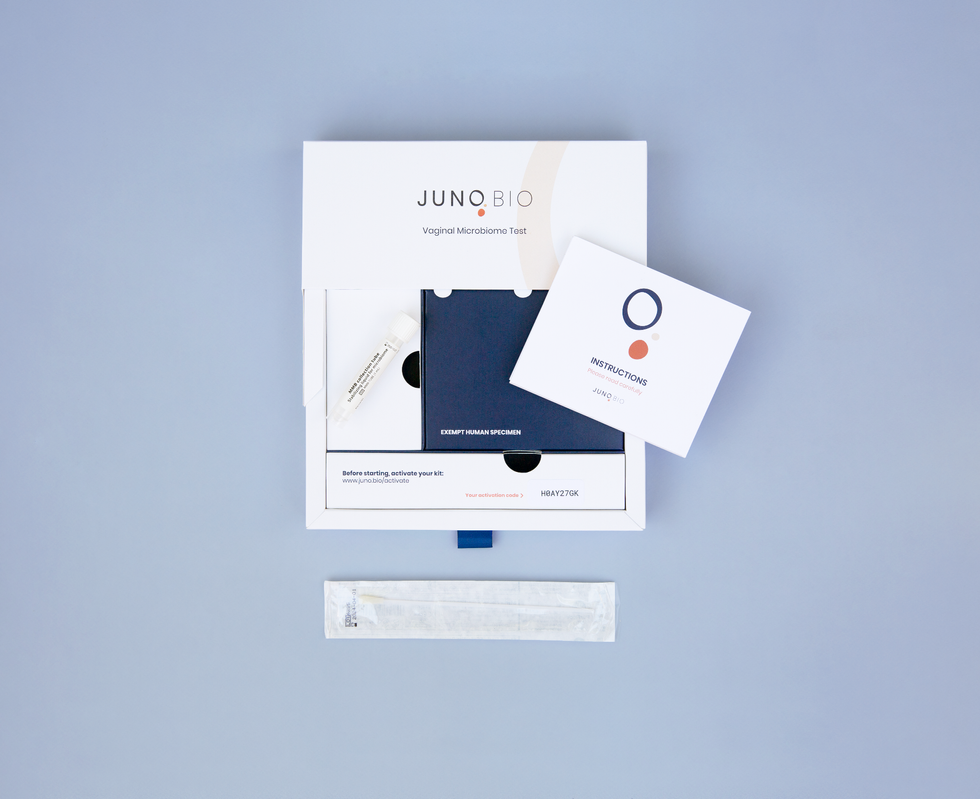 (Photo/Courtesy of Juno Bio)
Tulipon
Now, this next test is truly taking a different approach to measuring your health at home. Many women struggle with heavy menstrual bleeding. Usually this is diagnosed by a physician by asking questions like, "How many pads do you use per cycle?" But what if we were able to actually quantify the amount of blood lost during menstruation? And instead of indirect assumptions, we could get the exact amount of milliliters of blood lost during a day of the menstrual cycle? Introducing Tulipon, a menstrual health device that is a blend of a menstrual cup and tampon.
The Tulipon is inserted into the vagina like a tampon. But instead of an absorbent material, it opens into a cup-like device just under the cervix. This cup collects all the menstrual effluent (that's a fancy term for everything your body sheds during your period). When the Tulipon's string is pulled, the cup seals at the top and all of the menses are collected into a contained pouch, which can be easily pulled out of the vagina.
Why would you want to collect your menses? Well, first, the Tulipon has marks on the side of the product that indicate milliliters. Just like your measuring cups in the kitchen! Now women can tell their physicians exactly how much blood they're losing each menstrual cycle.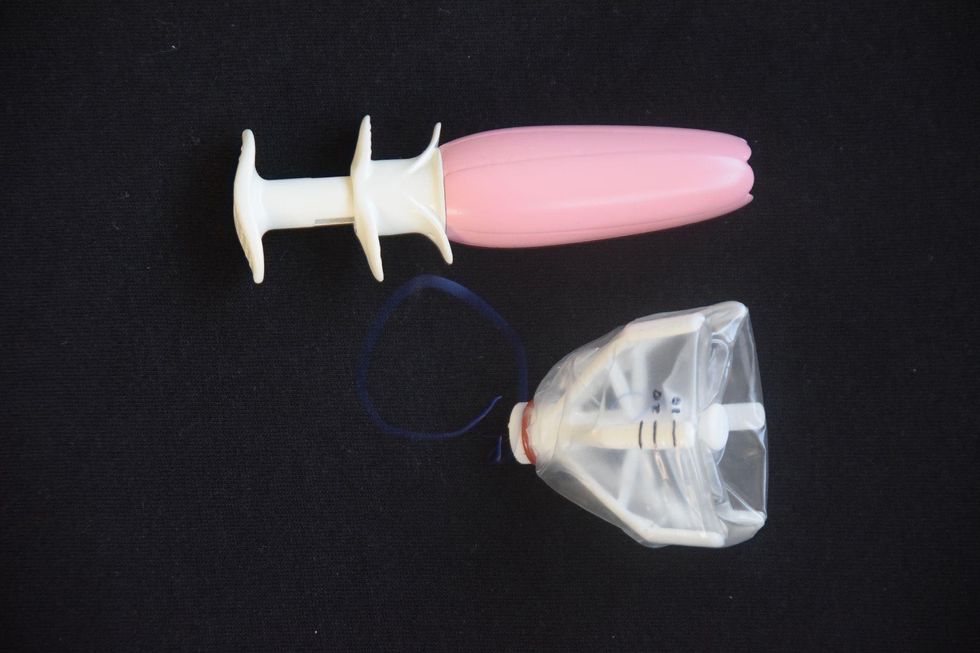 (Photo/Courtesy of Tulipon)

So, let's give a shout-out to the women who've created products that are meeting the rising demand for women to play a role in their own healthcare. An added bonus: Access to in-home diagnostics is convenient for everybody, but it's especially important for women who live in healthcare deserts where it's difficult to get the care they need.

Be on the lookout for more at-home tests coming to the market soon, such as Dotlab for help diagnosing endometriosis, AMA Biotech for sexually transmitted infection (STI) testing that uses menstrual effluent and Glooma's at-home breast exam device.

The information about products and/or services in this column does not constitute any form of endorsement or recommendation by HealthyWomen. Links are provided as a convenience and for informational purposes only. This column may occasionally cover companies in which Brittany Barreto is an investor.

From Your Site Articles

Related Articles Around the Web



Credit : Source Post