If you love fish tacos, this healthy twist is super easy to make at home! These Fish Tacos with Cilantro Lime Slaw are a healthy crowd pleaser – or you can make them just for yourself! You can also make them with tofu to skip the fish if you're so inclined – recipe alternative included below.
If you're going with fish, it's a great protein source –  rich in omega 3 fatty acids and vitamin D and known to be beneficial for both heart (1) and brain (2) health. If you're going with tofu, choose an organic, firm tofu. Tofu contains all the essential amino acids in a plant-based form.
The Cilantro-Lime Slaw contains plenty of fresh veggies, rich in fiber and phytonutrients like carotenoids – found in carrots (3) – and anthocyanins – found in red cabbage (4). These plant nutrients have bioactive food components that play an important role in supporting our immune system and have anti-microbial, anti-inflammatory and anti-oxidant properties (5). You could use this slaw recipe for other dishes too if you enjoy it!
Feel free to customize and vary your ingredients. I'd love to see your pictures and hear how you liked it, so leave me a comment below!
Enjoy!
---
Fish Tacos with Cilantro Lime Slaw
Yield: 2 servings
You will need: Knife, cutting board, measuring spoons, measuring cups, spoon, grater, medium mixing bowl
Key: T=Tablespoon; tsp=teaspoon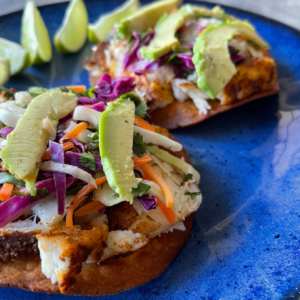 Ingredients:
4 organic corn tortillas or other type of tortilla you like using
For The Slaw:
1 cup green or red cabbage, shredded
½ cup carrot, shredded
2 green onions, chopped
2 T cilantro, chopped
1 lime, juice of
¼ tsp sea salt
¼ tsp black pepper
For The Fish (or Tofu):
2 (5-6 oz) white fish filets or 1 (14 oz) block extra firm tofu, divided into 8 equal pieces
1 T cumin
1 tsp coriander
½ tsp sea salt
¼ tsp black pepper
¼ tsp paprika
¼ tsp chili powder, optional
1/2 avocado, sliced
Directions:
Shred cabbage and carrot into a large mixing bowl. Chop onions and cilantro, and add them as well.
Squeeze in lime and season with salt and pepper. Toss until well combined and set aside.
Heat a large skillet over medium-high heat and coat with oil. Season white fish filets or tofu with seasonings and sear on each side, for 3-5 minutes, until cooked through.
Cut each filet of fish in half. Place each half (or 2 slices of tofu) on a tortilla and top with slaw and sliced avocado.
Nutrition Facts
Calories per Serving:

298
I hope you enjoy this fresh and delicious recipe! Let me know how you like it in the comments below!
---
Need some help with healthy eating? When planning for the week, I think about:
2-3 breakfast options I like
A few entrees that could double as dinner or lunch
A couple smoothie ideas that have complimentary ingredients to give you variety with your greens
A snack option like homemade protein muffins or an easy to make trail mix for days you're just hungrier and want a little more to eat.
Round out your plan with a couple of staple sides that you would like to have on hand daily like a big mixed greens salad and some rice, quinoa or easy to grab sweet potato chunks………and then make your grocery list around that.
Or, you can let me make the whole plan for you, with so many delicious, easy and healthy recipes!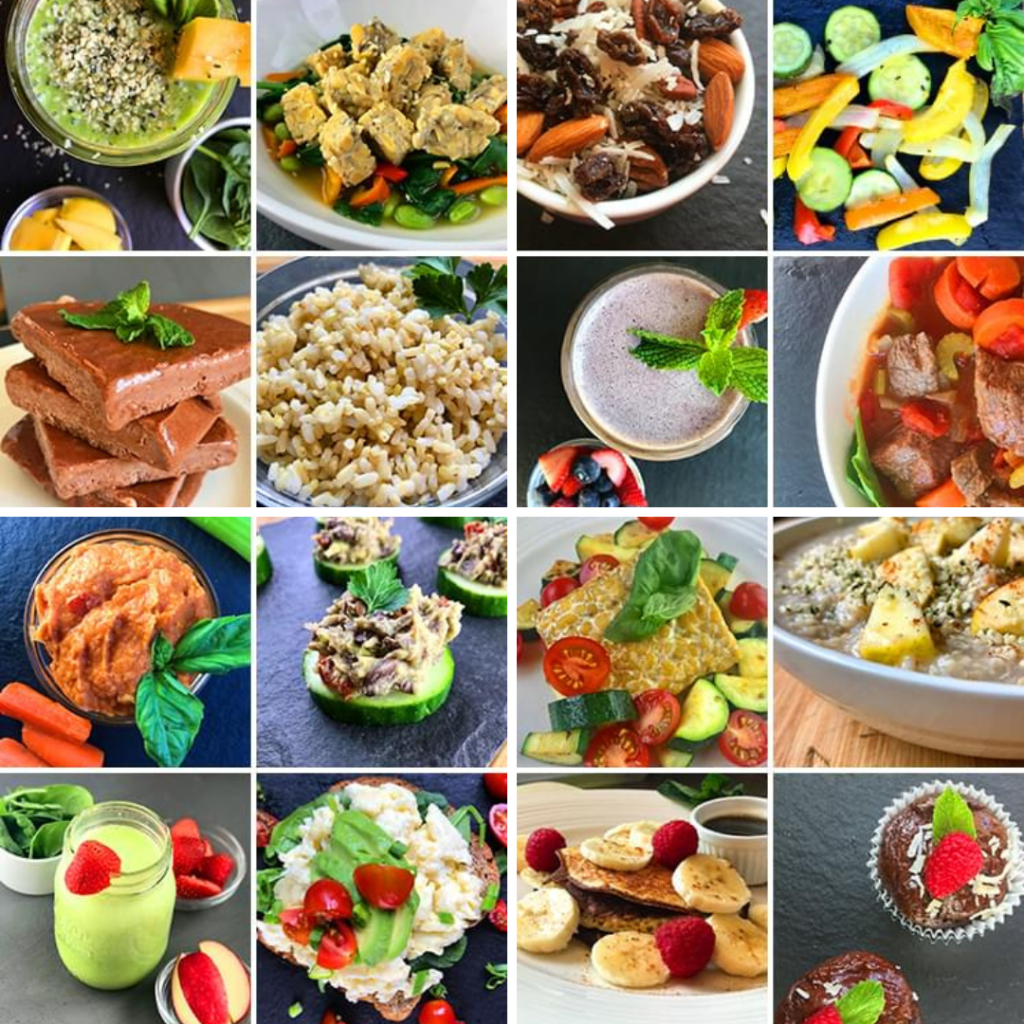 The 30 Day Challenge Meal Plan includes all the recipes and grocery lists for breakfasts, smoothies, sides, snacks and entrees for 4 full weeks – with plenty of delicious options and structure to help you eat right for YOUR life!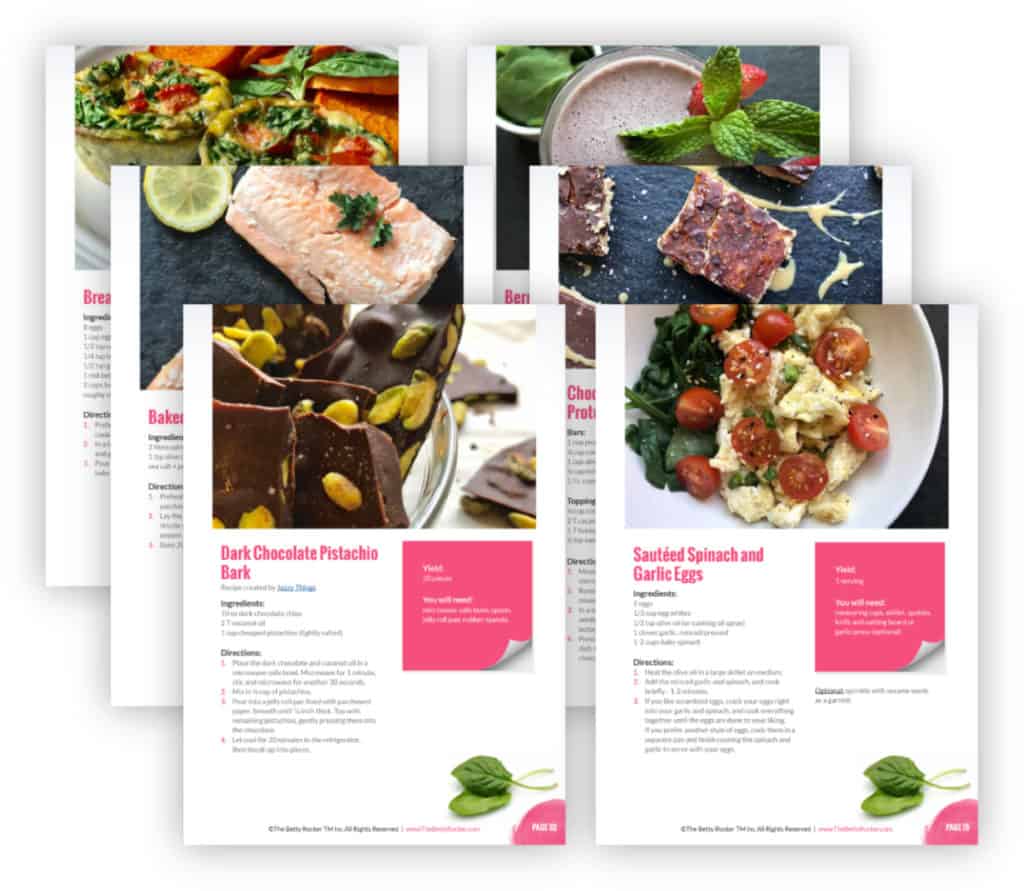 Check out everything included in the 30 Day Challenge Meal Plan right here, and let me make your life easier!
The post Fish Tacos with Cilantro Lime Slaw appeared first on The Betty Rocker.



Credit : Source Post