These delicious Morning Glory Protein Muffins are a great way to start your day! They will boost your energy, give you an extra serving of protein, and they're great for breakfast or as a quick mini meal.
They feature some of my favorite fiber-rich foods like carrots, apples and coconut. Fiber is an important part of our diet which helps to slow the absorption of sugar in our system, keeping blood sugar levels stable and energy strong (1,2). Cinnamon (another flavor I love this time of year) also helps lower glucose levels (3). So you can enjoy the sweetness of these muffins without a sugar spike.
The addition of crunchy, delicious walnuts adds healthy omega-3 fats to our day, helping to improve our heart health and lower blood cholesterol (4). I also added my I

Vanilla Protein powder to up the protein content in what typically would just be a carb-heavy muffin. Nothing wrong with carbs like these! I just always look for the opportunity to get protein into every meal, and a baked goodie is such an easy recipe to modify (especially with my versatile protein powders!)
I recommend making these muffins ahead of time for easy grab and go fuel to enjoy all week!
Morning Glory Protein Muffins
Yield: 6 servings
You will need: mixing bowls, measuring cups and spoons, wooden spoon, muffin tin, muffin paper liners (optional)
Key: T=Tablespoon; tsp=teaspoon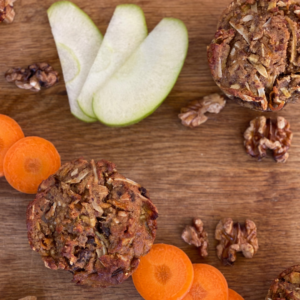 Ingredients:
4 large eggs
1/4 cup oat milk (or milk of choice)
1/4 cup coconut sugar
1 cup grated apple, (1 medium green apple, peeled cored and grated)
1 cup grated carrot, (1 large carrot, peeled and grated)
2 tsp pure vanilla extract
1 1/2 cups finely ground almond flour
4 servings (120 grams) I  Vanilla Protein powder
1 cup unsweetened shredded coconut
1/2 cup raisins
1/2 cup raw walnuts, chopped
2 tsp ground cinnamon
1 tsp baking powder
2 tsp ground ginger powder
1/2 tsp sea salt
Directions:
Preheat the oven to 350°F. Line a 12-hole muffin pan with muffin papers or lightly spray with oil.
Add the eggs, oat milk, coconut sugar, apple and carrots to a mixing bowl and whisk until well-combined. Add the remaining ingredients to a separate mixing bowl and stir the dry ingredients until well combined.
Pour the dry ingredients into the bowl of wet ingredients and stir well until everything is combined. The batter will be very thick.
Spoon the batter into the prepared muffin tin, filling them 3/4 of the way up.
Bake on the center rack of the preheated oven for 30 to 35 minutes, or until muffins are golden brown.
Allow muffins to cool completely before peeling off the muffin papers to consume (If you try to peel off the muffin papers while the muffins are still hot, they may still stick to the papers.)
Enjoy!
Nutrition Facts
Calories per Serving:

468
Did you try these muffins? Leave me a comment and let me know – I love hearing from you!
---
I

Vanilla Protein is a 100% ORGANIC, high protein (20g per serving), nutrient-dense whole food protein powder combining 4 plant-based protein sources into a delicious vanilla shake to support an active lifestyle!
If you are following a healthy lifestyle, you'll love the energy and vitality you get each time you shake it, bake it, or blend it up with I

Vanilla Protein so you can boost your total daily protein intake easily!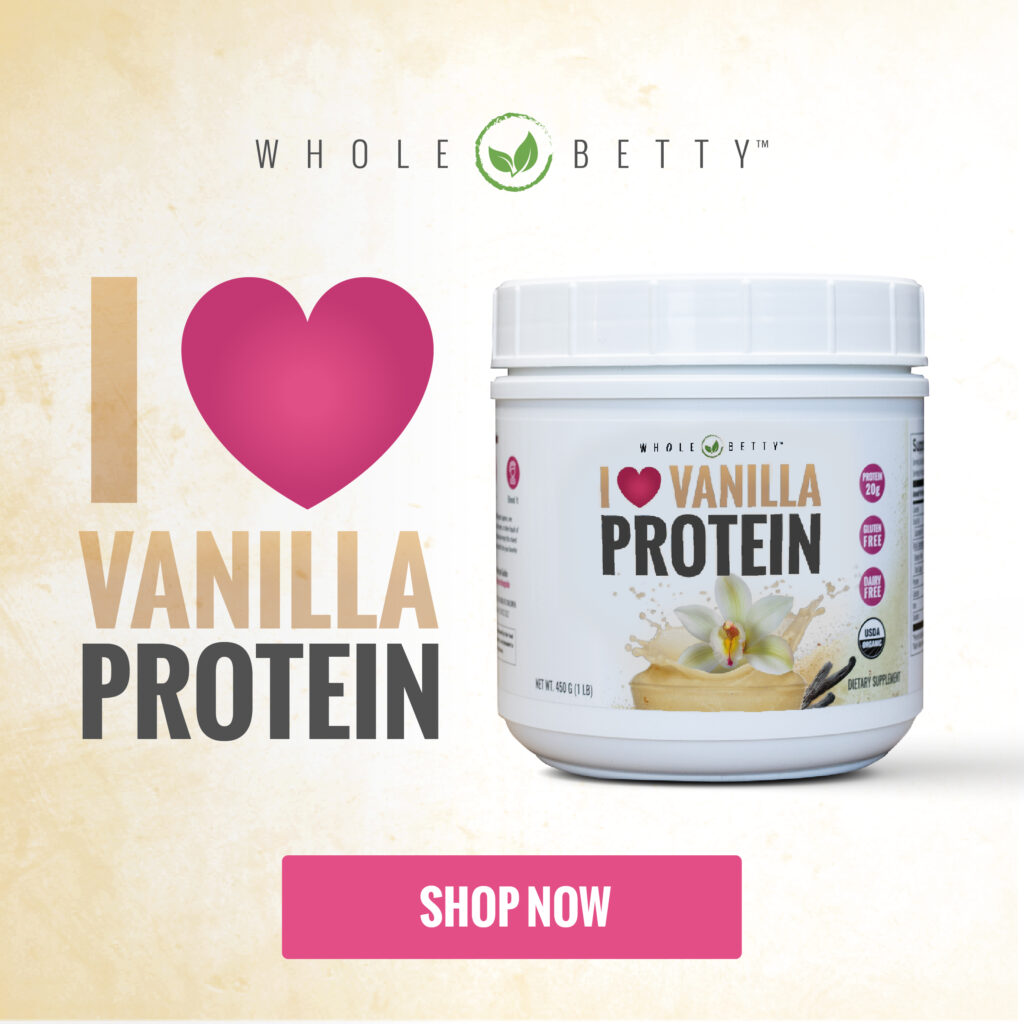 The post Morning Glory Protein Muffins appeared first on The Betty Rocker.



Credit : Source Post