Wedding photography is of vital importance. Without it, you can't create memories of your special day to cherish for a lifetime. 
These days, many people are choosing to tie the knot in Italy. It is one of the most attractive and rustic countries in the world, providing the perfect venues and backdrops for all your snaps. 
But which locations are best? That's what we're about to find out in this post. We take a look at some of the hottest spots, from Tuscany to the Amalfi Coast. 

Why Italy For Couples? 
Italy is a dream destination for many couples who want to celebrate their love in a romantic and picturesque setting. The ancient land with architecture dating to Roman times offers almost endless stunning locations for wedding photography. It has a rustic magic about it, which few other places in the world can muster. 
Best Locations For Wedding Photography In Italy
So, where are the best locations in Italy for wedding photography? Let's take a look. 
Tuscany
The top of the list has to be Tuscany. It's one of the most popular regions for Italian weddings and attracts thousands of people across the world, too. The region is famous for its scenic landscapes, rich culture, and delicious cuisine. Peppered throughout its area are charming towns and villages that are perfect for wedding photography, such as Siena, San Gimignano, Pienza, and Montepulciano. Many venues offer support services, besides photography, including wedding and reception venues to make the day even more magical. Castles, villas, farms, and vineyards are all available. 
For couples who want to experience the best of the best, head over to the region's most famous sites. For instance, the Val d'Orcia is a UNESCO World Heritage Site valley that stretches from Siena to Monte Amiata. It offers happy couples rolling hills, cypress trees, olive groves, and medieval towns for the most incredible photos imaginable. 
You should also check out the Chianti region. This area is famous for its wine production and its picturesque countryside – what most people imagine when they think of Tuscany. It has nearly endless vineyards and wineries that could serve as backdrops for your wedding photos. Nearby, there are also plenty of picturesque historic towns, such as Radda in Chianti, and Castellina in Chianti. They're all well worth a visit. 
Of course, Florence Cathedral sits at the heart of Tuscany, offering a focal point for the entire region. If you want to add a little urban extravagance to your albums, you could visit the world-famous site for a few shots. This Gothic masterpiece is one of the most recognizable landmarks in Italy, and its dome is the largest brick dome ever built. 
You'll find it near the center of the city, near other architectural wonders, such as the Uffizi Gallery and Palazzo Vecchio.
The Amalfi Coast
Is the Amalfi Coast a great place for wedding photos? You bet it is! It's another popular destination for weddings in Italy, and for good reason – it's one of the most beautiful seaside stretches in the world. The coastline runs from Sorrento to Salerno, along the Tyrrhenian Sea, and is famous all over the world for its dramatic scenery, colorful villages, and luxurious resorts. Here, you'll find all sorts of options for wedding photography, from the beaches to the mountains.
Positano is one of the best spots. It's a photogenic town on the Amalfi Coast, built on a steep hillside that overlooks the sea. It's famous for its pastel-colored townhouses, chic boutiques, and narrow streets. Here, you'll find dozens of terraces and balconies overlooking the sea, some of which you can hire for your photographs. 
You might also want to check out Ravello. It is one of the most elegant and romantic towns on the Amalfi Coast and sits proudly perched on a cliff, offering panoramic views of the ocean. People go there for its gardens, villas, and music festivals. They also seek it out for its venues, such as Villa Rufolo or Villa Cimbrone. 
You might also want to check out the island of Capri. Not only is it a glamorous and sophisticated destination that attracts celebrities and jet-setters from around the world, but it also plays host to many natural attractions ideal for wedding photos, such as Faraglioni rocks and Monte Solaro. Check it out to learn more. 
Lake Como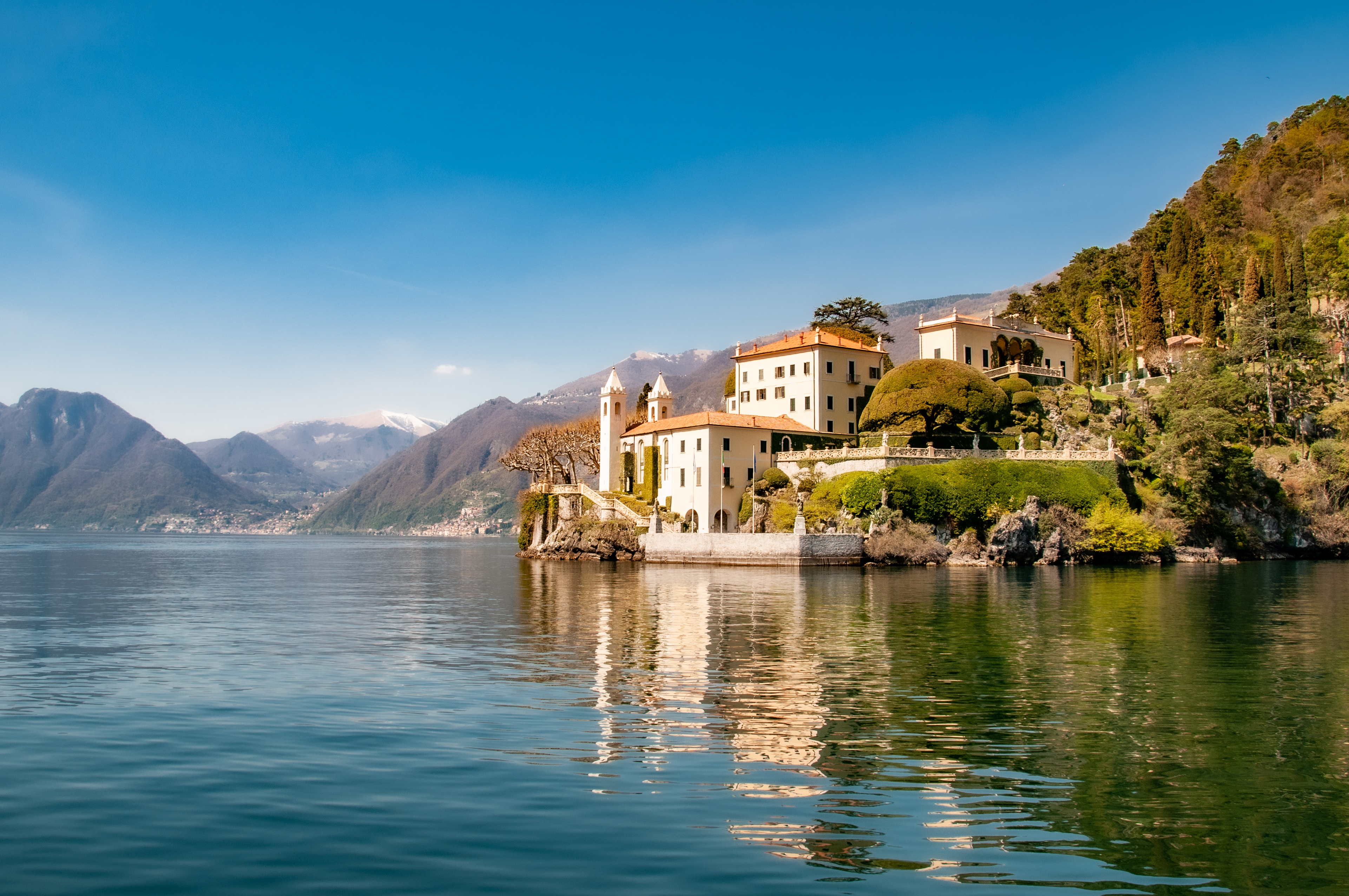 Another place that should be high on your list is Lake Como. It has been a favorite spot for artists, celebrities, and wealthy business people for hundreds of years and has grown up to meet their needs. As you might expect, it offers dozens of high-brow destinations with diversity and variety you will struggle to find elsewhere. 
For instance, Villa Balbianello is one of the most iconic and romantic locations on Lake Como and is extremely popular for weddings. Builders constructed it in the 18th century on a promontory overlooking the lake, and it features stunning loggia, a terraced garden, and a small museum. It's also a filming location for major movie franchises, such as Star Wars and James Bond. 
You should also consider Villa Monastero, another palatial villa on the shores of Lake Como. It was originally a monastery dating back to the 12th century but later became a noble residence. The villa boasts a long and narrow garden that stretches along the lake shore, with exotic plants, statues, fountains, and pavilions. Therefore, it offers multiple photography options for couples looking to tie the knot. 
The nice thing about the location is that the garden is open to the public. That means you can visit it and check it out first before taking a Vittore Buzzi photographer with you. 
Lastly, you should pay a visit to Varenna. Locals widely consider it one of the most picturesque and romantic towns on Lake Como. 

You can find it situated on the eastern shore of the lake, opposite Bellagio. It has a certain medieval charm with its narrow streets, stone houses, arches, and balconies. The more you explore the area, the more you'll find, including the lakeside promenade, fishing port, San Giorgio church, and Vezio castle. 

Rome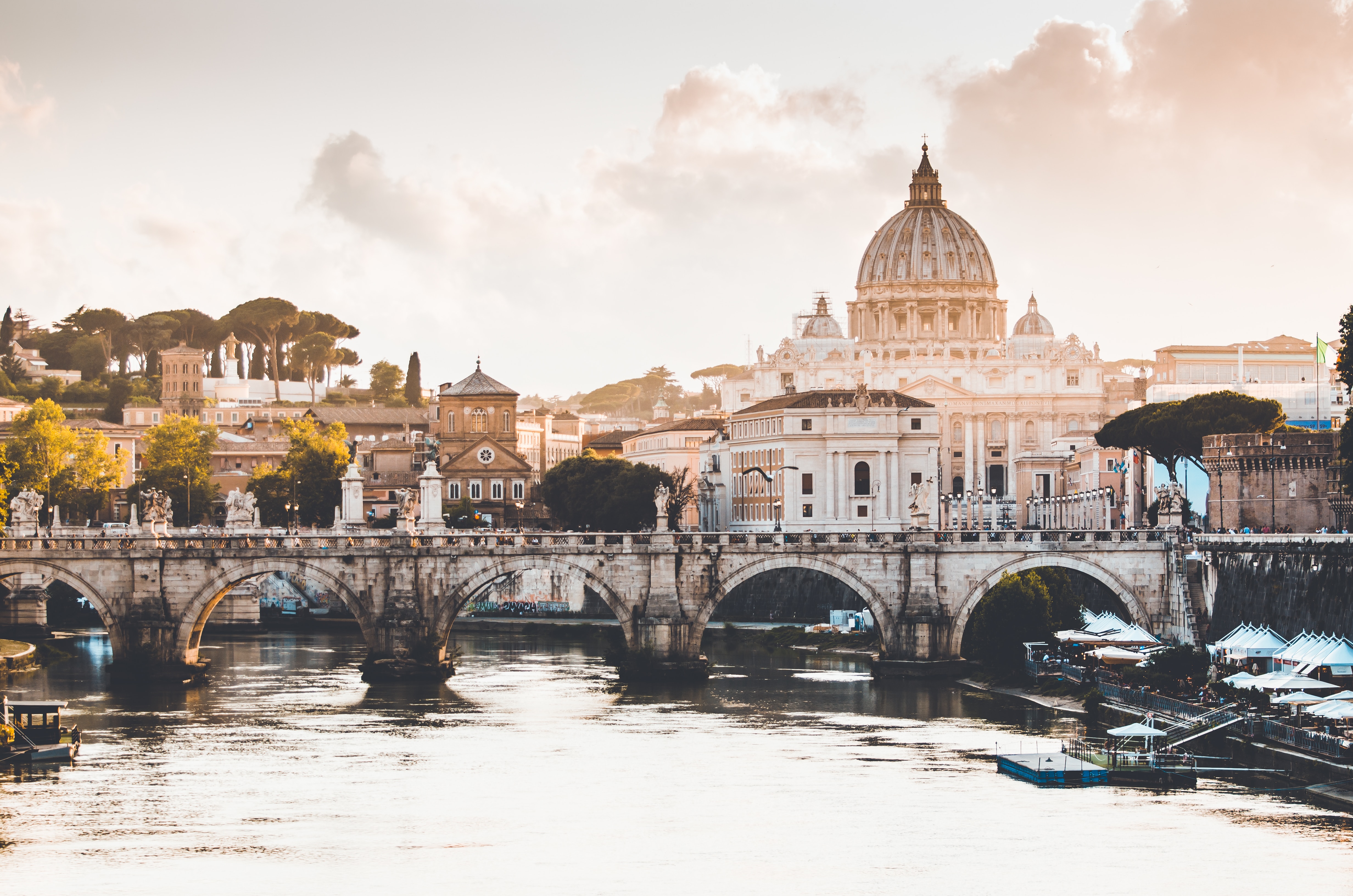 Often called the "Eternal City," Rome is another excellent backdrop for wedding photos. While some parts of the city might be in a state of decay, it retains its original charm and provides access to many of the most famous sites in the world, including the Colosseum and ruins of the ancient city. 
Venice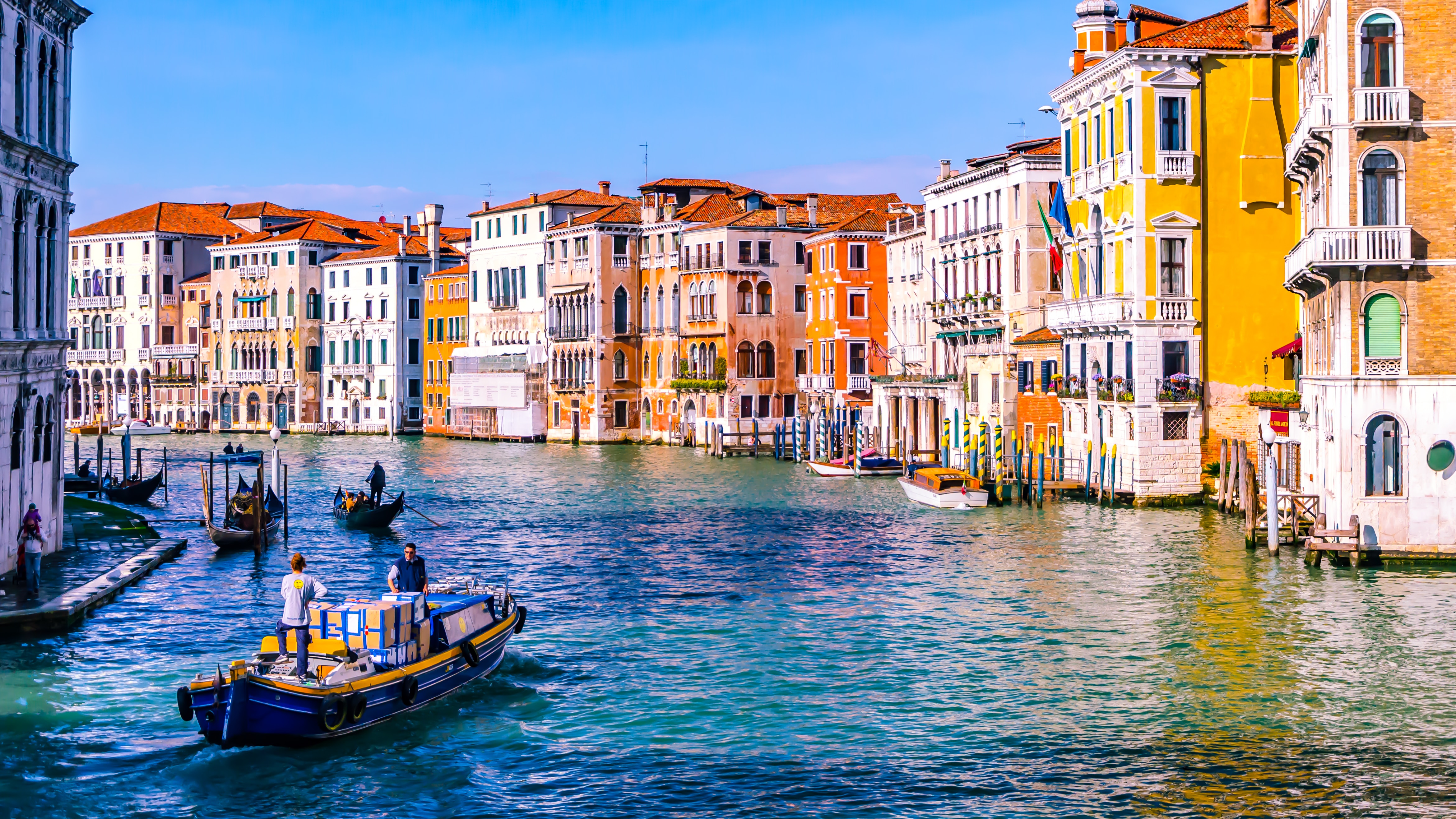 Lest we forget, Venice is another city famed for its romance, charm, and history. The city is full of iconic landmarks, such as St. Mark's Square, the Rialto Bridge, the Doge's Palace, and the Grand Canal. Couples can take in the place on a gondola ride along the canals, or by exploring the narrow streets and hidden corners on foot. There are plenty of local venues for photography and receptions, including Palazzo Cavalli, Ca' Sagredo, and Hotel Danieli.
Abruzzo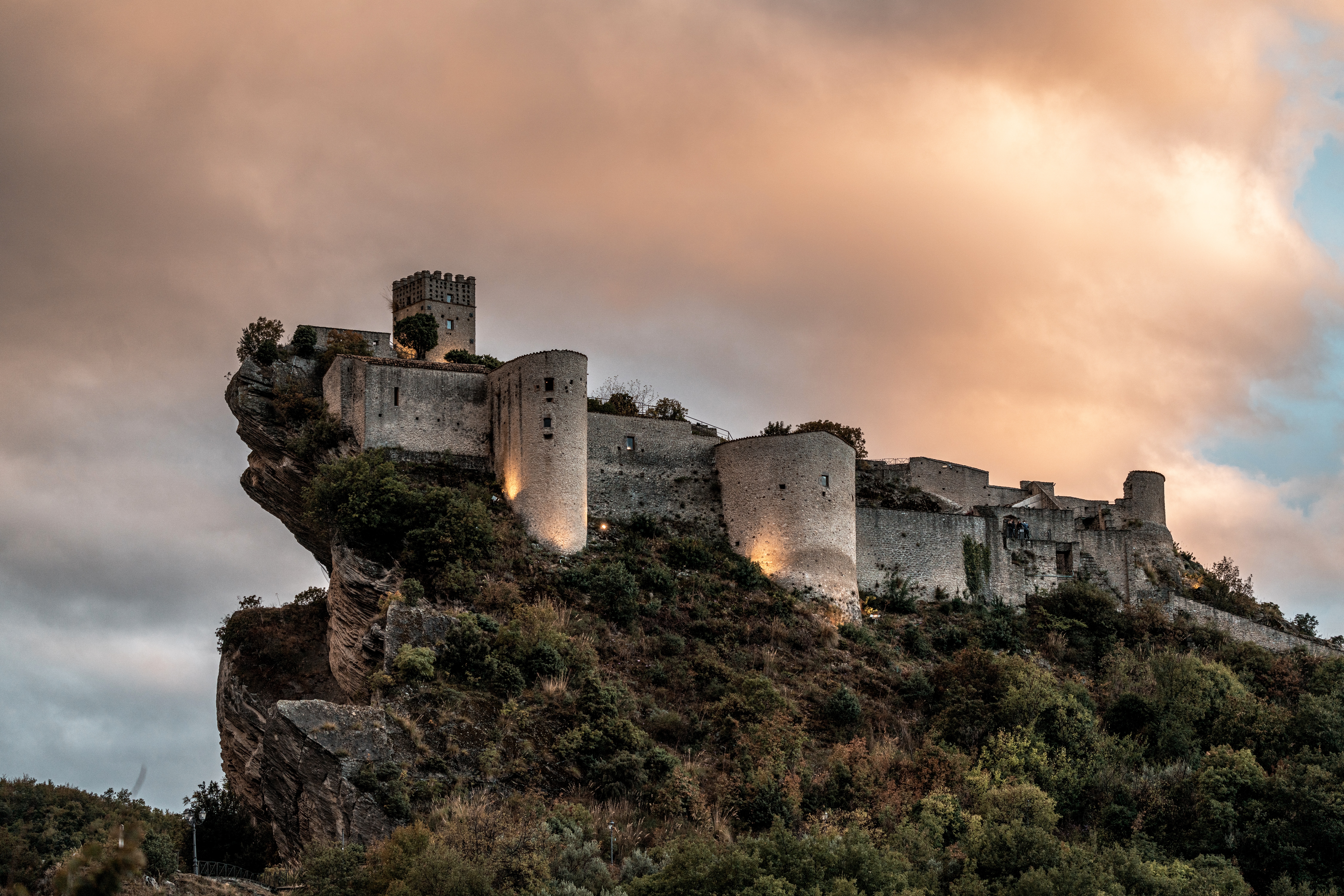 Lesser-known Abruzzo is another location for wedding photography you should consider. The region in central Italy offers a diverse and natural scenery with mountains, hills, forests, lakes, and beaches. As you might expect for Italy, you also get a smattering of medieval castles and villages. Some of the most beautiful places to visit in Abruzzo are Rocca Calascio, Campo Imperatore, Lago di Scanno, Parco Nazionale d'Abruzzo, and Costa dei Trabocchi. 

 

Wine lovers also regularly travel to the region. It's known for its excellent food and drink, making it a top contender for your wedding photographs. Once you're done, you can go back to the vineyard for wine tasting and a hearty meal. 

(function(d, s, id) {var js, fjs = d.getElementsByTagName(s)[0]; if (d.getElementById(id)) return; js = d.createElement(s); js.id = id; js.src = "//connect.facebook.net/en_US/sdk.js#xfbml=1&version=v2.0"; fjs.parentNode.insertBefore(js, fjs); }(document, "script", "facebook-jssdk"));





Credit : Source Post