The laws around mifepristone are changing. This information is accurate as of April 13, 2023.
A medical abortion is one way to end an early pregnancy using prescription medication. Complications are
very rare, and this method is considered safe and effective for most people up to 70 days of pregnancy, or about 9 to 10 weeks since their last period.
In 2020,
more than half of the abortions in the United States were medical abortions. Six out of 10 abortions in the United States take place in the first 10 weeks of pregnancy, and medical abortion is the most common method for ending a pregnancy in that time frame.
Medical abortion, medication abortion and the abortion pill all mean the same thing — taking medication instead of getting a surgical procedure to end a pregnancy.
The method involves taking two types of medication — mifepristone and misoprostol — in combination, either at home or in a healthcare facility.
These medications must be prescribed by a physician who is certified under the Mifepristone REMS Program.
Medical abortion is effective 99.6% of the time. In the few occasions when it does fail, surgery or additional follow-up care may be needed.
Complications are rare, but can happen. These include:

Leftover tissue from your pregnancy in your uterus
Blood clots in your uterus
Very heavy bleeding
Infection
An allergic reaction

If any of these occur, you will need to reach out to your healthcare provider for additional treatment.

You can be in a comfortable place, such as your home, when you take your pills. The pills will cause bleeding and cramping. Some people may also experience nausea, vomiting, diarrhea or other side effects. Plan to take 1 to 2 days of rest after a medical abortion.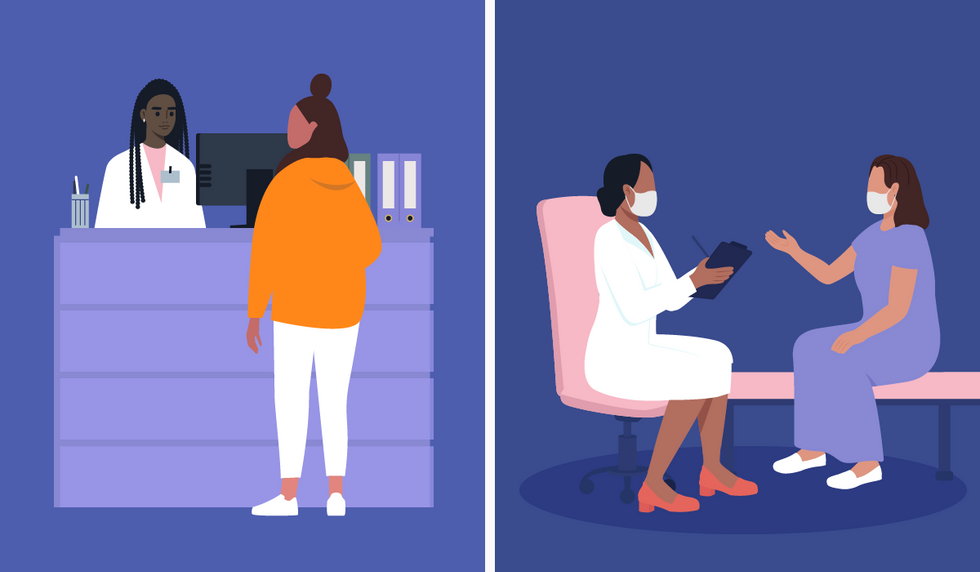 While medical abortion is a safe and effective alternative to surgical abortion, it's not right for everyone. It's important to discuss the method, including whether you're a good candidate, with a physician that is certified under the Mifespristone REMS Program. For more information about access to medical abortion, check out Plan C.



Credit : Source Post